GEOGRAPHICAL COORDINATES SYSTEM: LATITUDE AND LONGITUDE
A geographic coordinate system is a system that gives every location on the Earth a specified position using a set numbers or letters. The coordinates are often chosen such that one of the numbers represents vertical position or longitude, and the other numbers represent horizontal position or latitude.
So the most common choice of coordinates is latitude and longitude. To specify a location on a two-dimensional map requires a map projection
LATITUDE AND PARALLELS
The "latitude" of a point on the Earth's surface is the distance between the equator and a place.
Lines joining points of the same latitude trace circles on the surface of the Earth called parallels, as they are parallel to the equator and to each other.
The north pole is 90° N; the south pole is 90° S. The 0° parallel of latitude is designated the equator, the fundamental plane of all geographic coordinate systems. The equator divides the globe into Northern and Southern Hemispheres.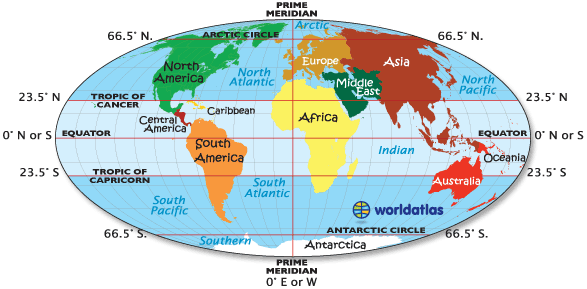 LONGITUDE AND MERIDIANS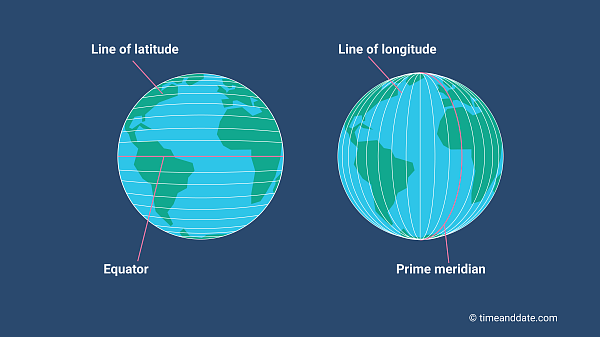 The "longitude" of a point on the Earth's surface is the distance east or west from this place to Primer Meridian. All meridians are imaginary lines which converge at the north and south poles. The meridian of the British Royal Obserbatory in Greenwich, a little east of London, England, is the international Prime Meridian. The Prime Meridian determines the Eastern and Western Hemispheres.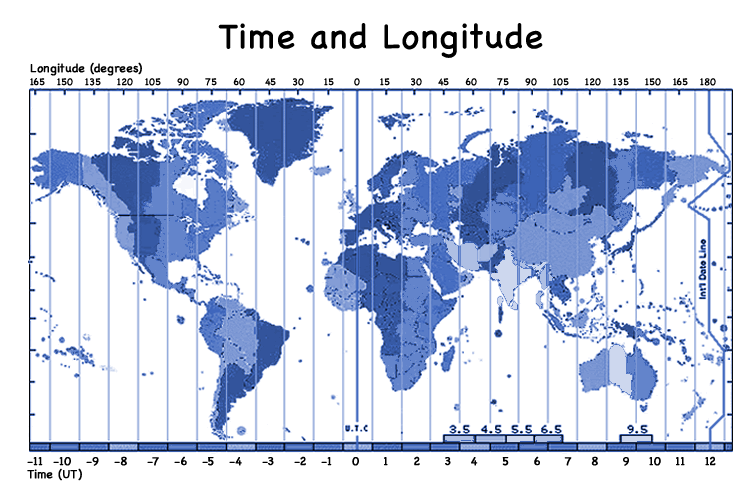 TEACHER´S CORNER:
Lesson plan on longitude and latitude
POWER POINT WITH MAIN CONCEPTS OF THE LESSON:
NOTES ON THE TOPIC:
WORKSHEETS TO PRACTISE LOCATIONS:
Label the Latitude and Longitude
PRACTICE LATITUDE AND LONGITUDE LOCATING VOLCANOES
maps-australia-nz-lat-and-long_WMZRT
VIDEOS TO REVIEW: