Maps are useful because they illustrate specific and detailed features of a given area, region, or continent. They represent features such as boundaries, topography, physical features, climate, and even economic activities. There are different kinds of maps: 
TOPOGRAPHIC MAP: Shows large-scale information of relief  mainly by the use of contour lines . The map shows both human-made and natural topographical features.  
POLITICAL MAP: A political map is a map that shows the political features of an area, country, or region. It shows a region or country's different territorial borders or boundaries, the location of major areas or cities, and significant land masses and bodies of water
PHYSICAL MAP: As the name suggests, physical maps are maps that have been designed to show the physical or natural landscape features of the Earth. The maps are best known to show several geographical features such as soil type, mountains, rivers, seas, capes, gulfs, straits and so on.
THEMATIC MAP: A thematic map is a map designed to highlight a theme connected with a specific geographic area.  Thematic map focus on a specific subject area and uses base data only as a point of reference for the feature being mapped. Thematic maps also put emphasis on a spatial variation on a number of geographical distributions such as climate, population density, and health.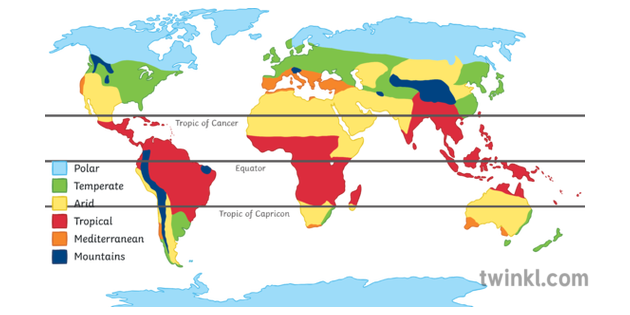 TEACHER´S CORNER:
Lesson plan on types of maps and elements of maps.
NOTES:
POWER POINTS
WORKSHEETS TO PRACTICE
North,South,East,West Worksheet packet
VIDEOS TO REVIEW
https://www.flocabulary.com/unit/map-skills/