The Earth is not a perfect sphere because it is slightly flattened at its poles.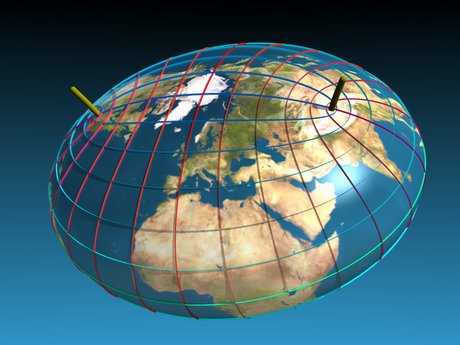 If we divide the Earth in half, it would be divided into two equal hemispheres.
The northern hemisphere is also called the continental hemisphere because it has the highest proportion of landmass: Asia, Europe, much of Africa and almost half of America.·
The southern hemisphere is known as the maritime hemisphere because it concentrates a large part of the oceans. However, it also has: Antarctica, Southern Africa, Asian islands, much of South America, Australia and the Oceanian archipelagos.
THE DIMENSIONS OF THE EARTH
If we divide the Earth horizontally in half, we will have an imaginary line called the equator.
If we divided the earth vertically in half, we would have an imaginary line called the Prime Meridian.The diameter of the Earth is 40,077 km and the land surface is 510,000,000 km2.
Approximately 71% of the Earth is covered by water and 29% is landmass.
NOTES TO STUDY:
POWERPOINT PRESENTATION:
SIZE AND DIMENSIONS OF THE EARTH
WORKSHEETS TO PRACTICE:
VIDEOS TO REVIEW: