The Iberians created refined artworks.
Necropolis had rectangular or circular tombs. Sometimes tombs weroote covered by mounds of earth.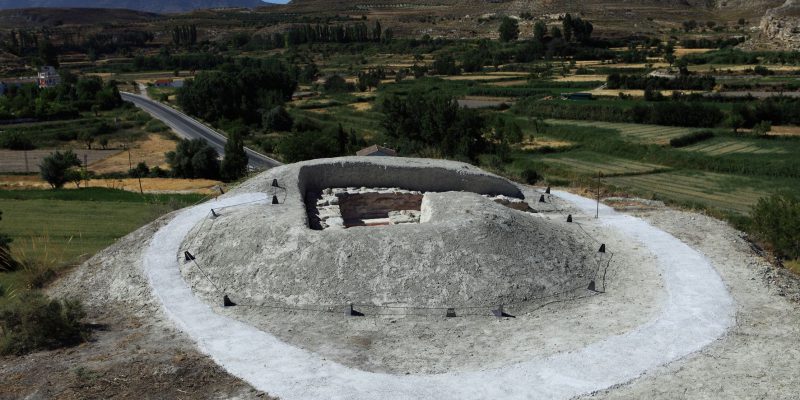 There were two types of shrines or sanctuaries:
Some were fortresses of large dimensions with several buildings.
Others were small temples with one room containing a central altar for offerings.
The votive offerings were small human or animal figurines offered to the divinities for protection.
However, the most original forms of Iberian art were the sculptures and reliefs
They were made of stone and had Greek and Phoenician influence. The damas are represented seated or standing dressed with sophisticated clothes and wearing headdresses and jewels. These sculptures can be busts or whole body.
Other sculptures were warriors and animals (real or fantastic).