Mesopotamians were polytheistic as they believed in many gods. The most important gods were:
Anu or god of heaven
Enlil or god of the wind
Ishtar of goddess of war and love.
Their gods had emotions as if they were human, but they were immortal
Mesopotamians worshiped their gods in temples. Their temples were called ziggurats and looked like stepped pyramids.
Life after death was pessimistic since Mesopotamians thought that spirits of the dead lived amongst dust and mud.
Mesopotamian art was based on sculpture and architecture. They introduced many innovations in both.
Stone was scarce in Mesopotamia then they used poor materials as adobe – clay mixed with straw – and regular baked clay bricks.  Mesopotamians are known as the inventors of the arch and the vault as a new way of roofing the buildings.  The most important buildings were temples and palaces.
Temple model was created by the Sumerians and it consisted of a stepped tower called ziggurat. Ziggurat at Ur devoted to god Marduk was one of the better-preserved temples in Mesopotamia. Babylon ziggurat is also remarkable.
Palaces were created by the Akkadians and promoted by Assyrians and Persians. All of them were protected by walls organized around a court yard with many rooms and dependences. Ornamentation was based on reliefs, frescoes and glazed ceramics. The most famous palaces were in Khorsabad built by Assyrian King Sargon II. Another important palace was in Babylon built by king Nebuchadnezzar and contained the hanging gardens.
In sculpture we can mention their stone statues of kings, gods and animals.
They also represented imaginary creatures like the winged bulls which were protective divinities with human heads and the body of a bull.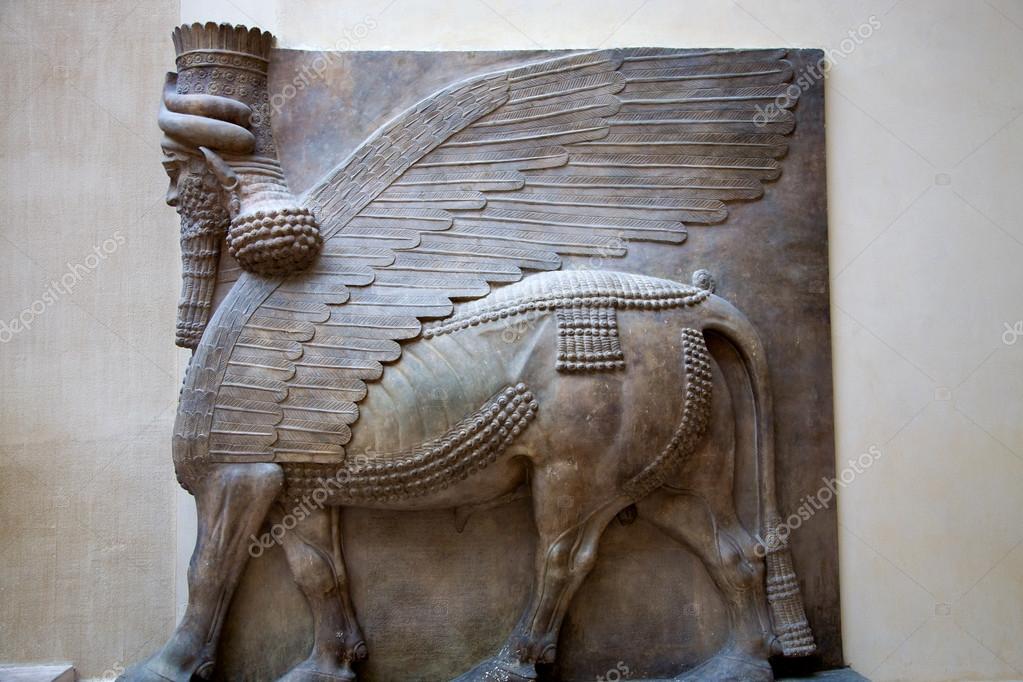 Reliefs portrayed political and religious scenes. The stele of Naram – Shim showed the victory of the Akkadians. It represents the gods in form of suns and the king is wearing a helmet with horns. The bigger size symbolizes the powerful people.
Some reliefs were made with glazed bricks like the ones decorating the Ishtar gate in Babylon.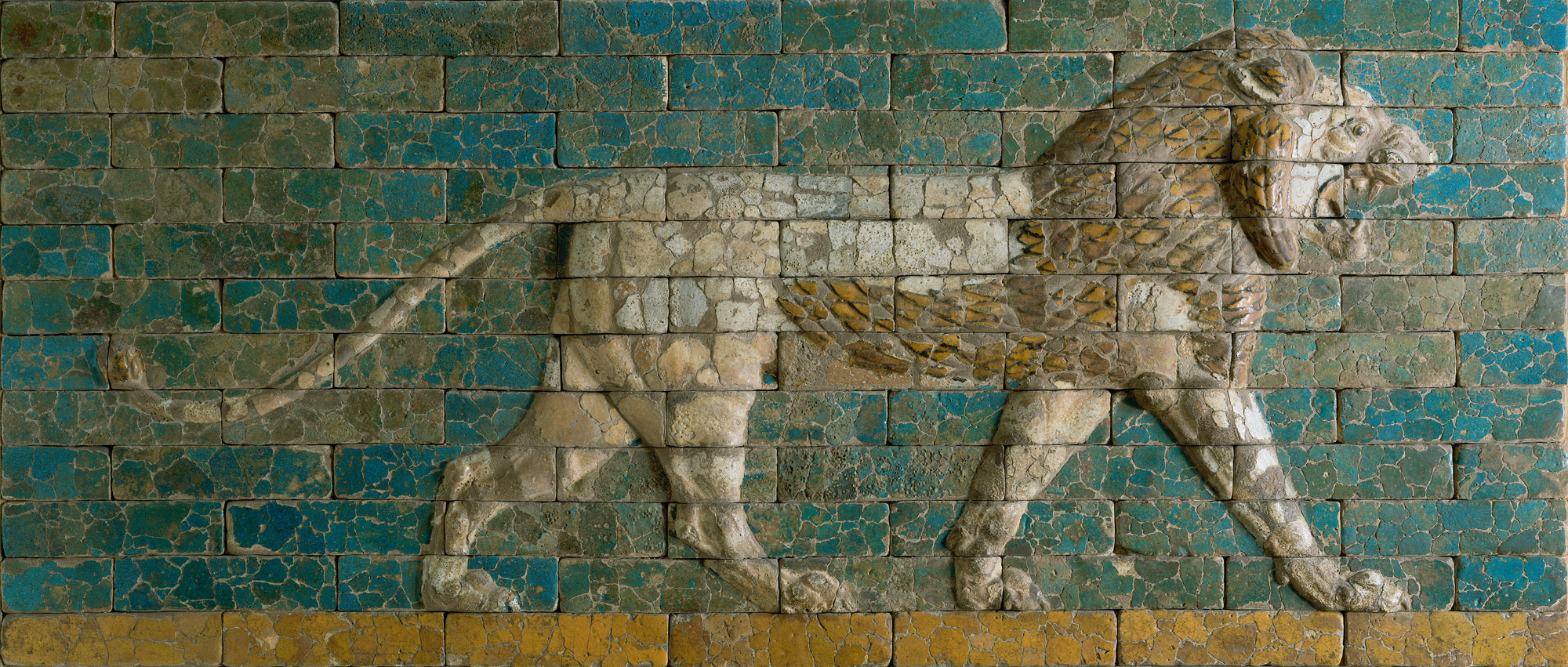 SumerMesopotamianArtHistoryLesson (3)
the-art-curator-for-kids-sumer-art-conventions